HAPPY HOLIDAYS!
Through January 1st, 2022, you can use the code FESTIVE21 at checkout for:
21% off the normal price
a SIGNED copy of my book, The Improv Comedy Musician
a little holiday greeting video from me
Students have said the book pairs well with the video course as a learning reference. You can buy the course for yourself or a musician in your life! Or maybe you want to drop a hint to a loved one that this would be a good gift for you?
 WHAT'S INCLUDED IN THE COURSE?


Over 5 Hours of Video Instruction in Part 1


Whether you're a musician who is already playing with an improv group and want to get better, or are interested in trying it for the first time, this course dives into the details of how music functions in improv comedy, so that you can grow as a musical improviser and be a great scene partner to your actors. With lots of examples and exercises for you to do on your own and with your improv group, you'll be able to draw on Laura's years of experience as a performer and teacher to level up your playing for live improv.
You'll learn about underscoring scenes, the ins and outs of an improv show, and the differences between long and short form improv. Then there's the big subject of improvising songs, with sections including: song games, how scenes can grow into songs, the give and take between singers and musicians, chord theory for improv, song structures, improvised songs section by section, and working with singers.
Downloadable Charts and Course Notes
There are many written resources included in the course to assist your learning! You'll get chord progressions for every example in the course, and reviews of all the exercises.
Lifetime Access


When you register, you get instant access to all Part 1 course content, forever! If you move on to Part 2 when it comes out, you can reference Part 1 whenever you want and review. Feel free to contact us if you have any questions about whether or not this program is right for you!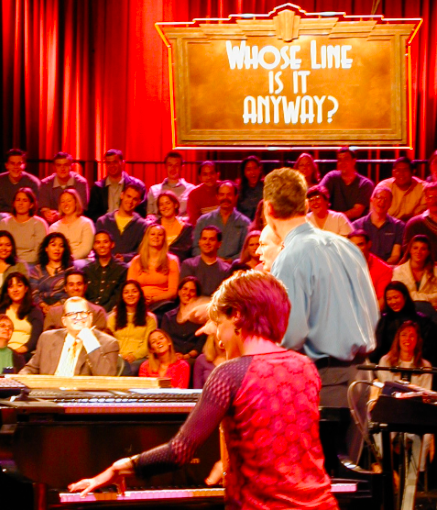 Hi, I'm Laura Hall. I'm best known as the improvisational pianist and Musical Director on the long-running hit television show, "Whose Line Is It Anyway?" In my 30+ years of experience playing for improv, I've played loads of live improv at The Second City, iO and The Annoyance Theater in Chicago and Los Angeles, and thousands of live improv shows with groups around the world. I've co-written a book on the subject, "The Improv Comedy Musician: The Ultimate Guide to Playing with an Improv Group," and I created this video course to help instrumentalists go even further into the fascinating, creative world of music in improv comedy.
I've noticed that there's lots of instruction out there for improv singers, but very little for instrumentalists and Music Directors. Check out the curriculum below to see what you'll learn.
Watch this video to find out more about the course!
Course Curriculum
01. Let's Get Started
           1. Welcome  2:20
           2. How I Teach This  6:28
           3. How Music Works in Improv 4:34
           4. Your First Exercise  6:05
           5. Short & Long Form Improv  3:21
           6. The New Kid in Town 2:31
           7. Doing the Work 3:26
02. Ins and Outs
           1. Intro  :56
           2. Before the Show Starts  3:08
           3. Top of Show 3:14
           4. Transitions  1:27
           5. Short Form Transitions  6:51
           6. Longer Transitions (not Long Form Transitions) 3:21
           7. Long Form Transitions  3:28
           8. Bottom of Show  2:21
03. Constructing and Deconstructing
           1. Intro  2:12
           2. Chords!  7:26
           3. The Number System  6:43
           4. Number System Exercises 7:44
           5. Deconstructing Exercise  9:15
           6. Deconstruct Anything  2:51
04. Underscoring
           1. When We're Underscoring  6:34
           2. What to Play?  4:46
           3. Creating an Underscore Library, pt. 1  7:42
           4. Creating an Underscore Library, pt. 2  6:58
           5. Yeah, Shakespeare  8:05
           6. Using Existing Music  5:30
           7. Long Form (The French Café)  4:12
           8. Themes for Characters  2:47
           9. How Much, How Little?  5:55
           10. Two Exercises and a Few Reminders 4:06
05. Improvising Songs
           1. Three Categories  4:33
           2. What to Play?  3:44
           3. Chord Progressions  5:46
           4. When to Start (It's not About the Coffee)  9:10
           5. How to Start (The Drunk Girlfriend)  4:31
           6. Whose Point of View? (Don't Blame Astronomy)  6:05
           7. Another Scene to Song (The Sexy Accountant)  6:20
           8. Musical Devices (Gerry and the Three Bears)  8:10
           9. More Musical Devices  9:00
06. Section by Section
           1. BUILD me up buttercup  3:39
           2. please allow me to INTROduce myself  7:23
           3. across the uniVERSE  5:06
           4. VERSES from the abstract  6:30
           5. a CHORUS line  7:26
           6. voice in the CHORUS  5:56
           7. TURN AROUND bright eyes  1:50
           8. under the BRIDGE  4:07
           9. this is the END my friend  6:10
           10. it's the END of the world as we know it 5:52
           11. I can't STOP loving you  8:52
           12. Game Answers  2:14
07. Building a Structure
           1. Structure Exercises  4:48
           2. More Structure Exercises (The Cats are All Gone) 6:02               
           3. Tagline Songs 3:14
           4. Things Will Change 2:52
08. Working with Singers
           1. Following the Follower 7:26
           2. Rhyming 8:29
09. Parting Thoughts
Parting Thoughts 3:09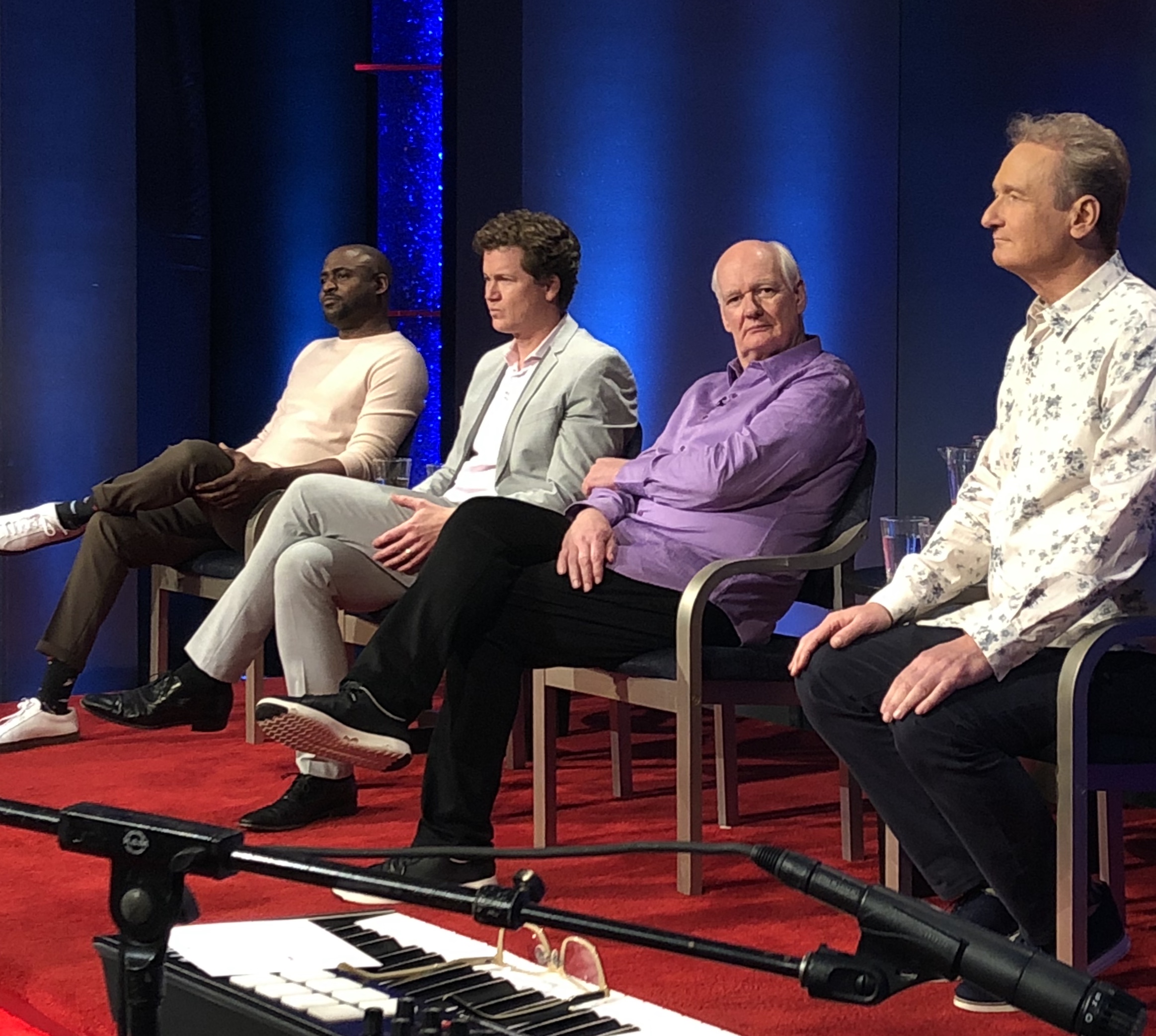 I believe if you're going to learn from someone, learn from the best. Laura is simply one of the best practitioners of the art of musical improvisation.
- Colin Mochrie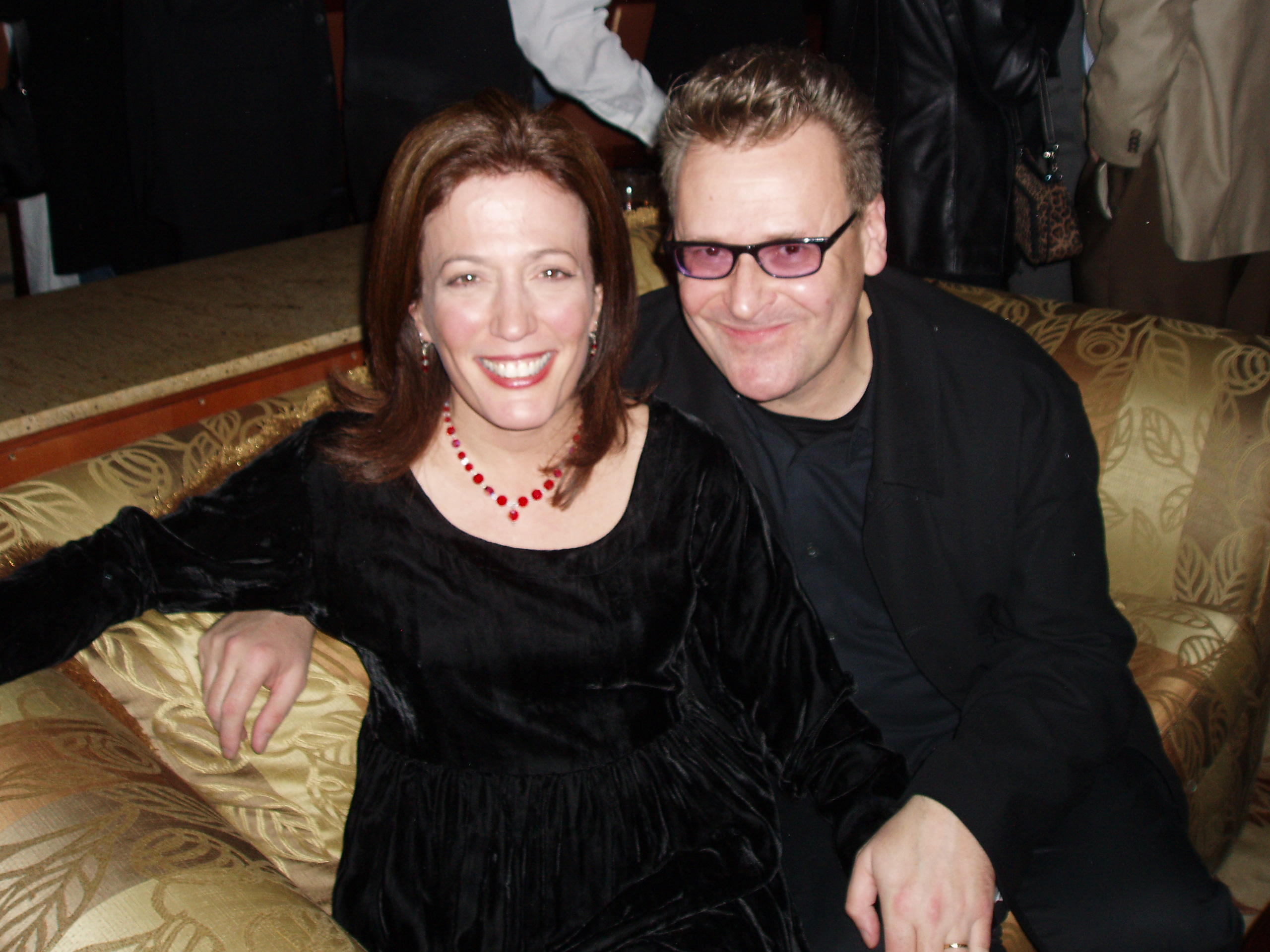 Laura Hall and Linda Taylor are the all-improvising, all-styles, all-star, all-time band. Absolutely indispensable.
- Greg Proops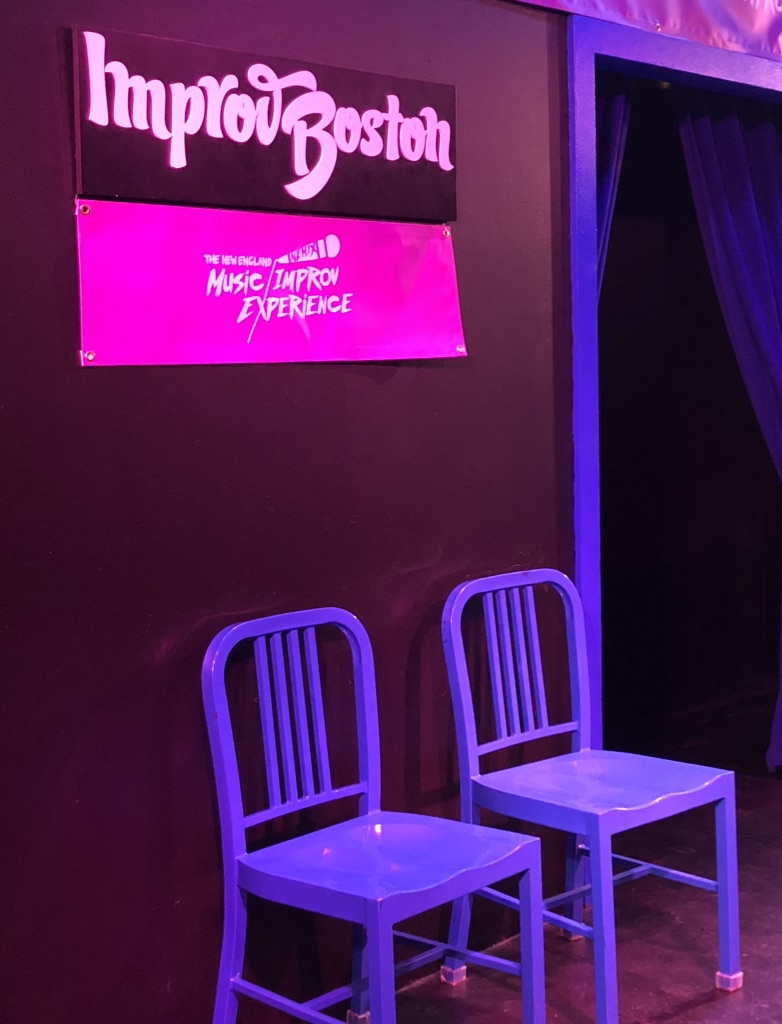 You cover so many important aspects of music direction in a way that's friendly, accessible and informative.
- Mike Descoteaux
(Artistic Director, Improv Boston)